Product Overview:
LUX Shower Tray is a high-quality alternative to traditional tilling,which is made of prefabricated LUX boards embedded with integral drainage to create lever-access tiled shower areas. This system is supplied ready to install, which reduce the working time while offering a perfect substrate for plastering mosaic, natural stone or ceramics. They also provide thermal insulation and completely impermeable to water guaranteeing them to be totally leak-proof.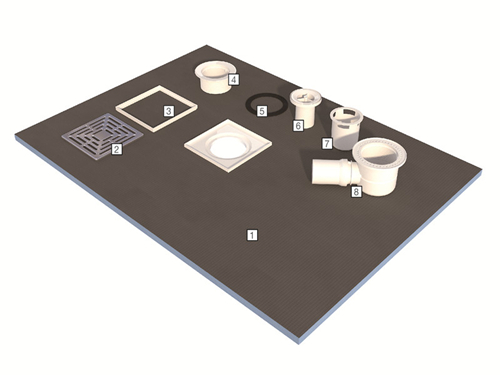 1. Shower Tray Board 2. Stainless steel strainer 3. Riser Piece 4. Drain connector
5. O-ring 6. Connector 7. Filter 8. Drain body
Advantages:
1. MORE ECONOMICAL WATERPROOF SYSTEM
2. 100%WATERPROOF SHOWER SYSTEM
3. ACOUSTICALLY BETTER THAN SCREED
4. EASY ACCESS,FLOOR LEVEL
5. PRE-LAID TO FALLS
6. AVAILABLE WITH OFFSET OR CENTRAL DRAIN
7. LIGHTWEIGHT
8. CAN BE FINISHED WITH TILES OR SHEET SYSTEMS
9. HYGENICAS ON MOISTURE BUILDS UP UNDER THE TILES
10. CAN BE EASILY CUT TO FIT ON DITE
11. PREEFORMED(NO SKILLED LAYING OF FALLS)
12. CAN BE FIXED TO TIMBER OR CONCRETE FLOOR
Product Size (can be customized):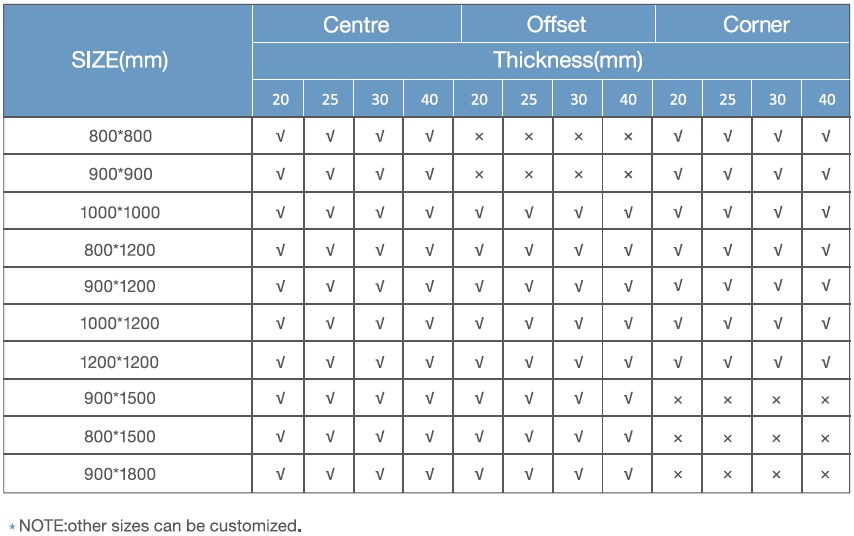 Drain Position: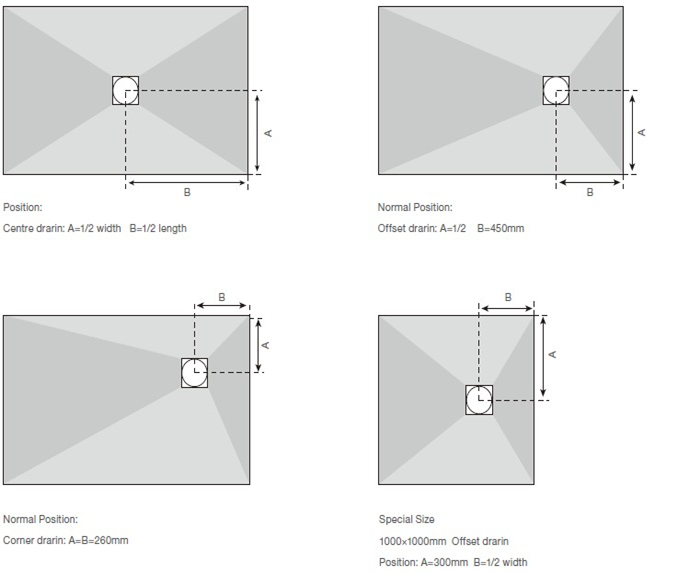 Drain Size:
Installation:
Alongside the embedded version, there is another option; installing the LUX H80 Shower tray floor element on the suspended timber floor. Additional floor levelling LUX building boards are used for this likewise simple installation. The joints here are sealed with LUX.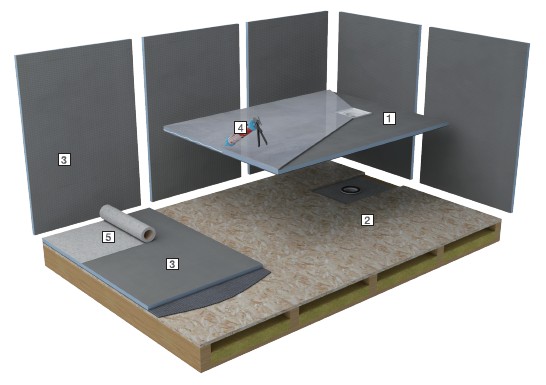 Products used
1. LUX H80 Shower tray · Fush to floor shower element for wooden beam joists.
2. LUX H80 drain · Integrated into the suspended timber floor.
3. LUX Building boards · For constructing shower screens and for the cladding of adjoining areas.
4. LUX · Adhesive and sealant for the watertight adhesion of joints.
5. LUX Tools reinforcement tape · Sealant for the watertight adhesion of joints.